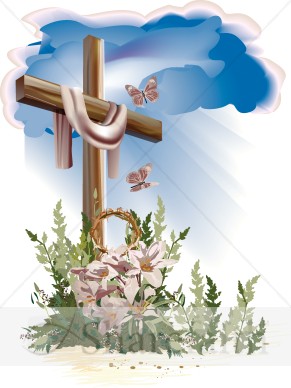 The girls were home on the Friday prior to Easter since they already had their "Spring Break". We were sitting around talking about Easter and I asked their girls what they thought Easter was about? They both said, "Chocolate bunnies, jelly beans, Easter bunnies, etc." I said, "Now what is it really...?" And they didn't really remember what it was about. They knew it had something to do with Jesus...but not sure what. Mind you, they are only 6 years old.
So I thought it was a good time to read them the story in the bible...so we opened the bible to Matthew and started to read. The girls were amazed...they said, "OMG mom...he had to carry his own cross?" and "I can't believe the earth shook when he died." They never really knew the magnitute of what Jesus had done and how awesome he was to rise again on the 3rd day.
They love Jesus so much...this is something that we have taught them since they were little babies. They love the Lord 1st, themselves 2nd and then everyone else. This was not taught to me and I remember the time when I was a teenager and learned that I needed to love the Lord more than anyone else. That was really hard for me...I remember thinking that I was betraying my mom if I loved the Lord more than my mom. Then when I accepted the Lord in my early 20's...it all became clear and I totally understood.
So at the moment that I was done reading the bible to the girls...I asked them if they wanted Jesus to live in their heart. They both said yes and were very excited. We said the prayer with each one of them. It was so sweet and so special and they truly understood what it was that we were celebrating yesterday.
I am so thankful for the amazing presence the Lord has in our life. He is our everything!
Hope you all had a wonderful Easter!